Ethics Position and Global Citizenship Identity of Selected First Year College Students of a Private Higher Educational Institution in Cavite
Dan Jefferson B. Lopez, Faculty Member, Political Science Department, Pamantasan ng Lungsod ng Muntinlupa, Muntinlupa, Philippines, Email: danlopez@plmun.edu.ph
Abstract
The purpose of this study is to determine if there is a significant relationship between the level of the ethics position and extent of global citizenship identity of selected first year College students of the Lyceum of the Philippines University Cavite. This study used two ethics positions which are idealism and relativism based on the Ethics Position Theory of Donelson Forsyth. Standardized questionnaires were utilized to measure the level of ethics position and extent of global citizenship identity, namely, the Ethics Position Questionnaire (EPQ) by Donelson Forsyth (1980) and Global Citizen Scale by Reysen and Katzarska-Miller (2013). Spearman Rank Order Correlation was used for statistical analysis of data. Findings show that both the levels of idealism and relativism have a significant relationship with the extent of global citizenship identity of the respondents. This revealed that the higher the levels of idealism and relativism are, the higher is the extent of the global citizenship identity. It is therefore recommended that higher education institutions offering the course Contemporary World should design activities and instructional strategies that will increase the level of idealism and relativism of students to effectively realize the objective of enhancing the global and cultural awareness skills of 21st Century learners.
Keywords: ethics position, idealism, relativism, global citizenship identity, the contemporary world
References
Abelos, A., Tajolosa, R., De Dios, E., Flores, E., Balaw-Ing, D., Olonan, A., & Asuncion, J. (2018). The Contemporary World. Malabon, Philippines: Mutya Publishing House Inc.
Bojanić, F. (2016). Contemplating the binary bind between cultural relativism and universalism: from theoretical critique to practical considerations (Bachelor Thesis). Charles University in Prague, Czech.
Çavuş, M. F., & Develi, A. (2017). Ethical climate and organizational citizenship behaviour. International Journal of Human Resource Studies, 7(1), 38-51. http:/ dx.doi.org/10.5296/ijhrs.v7i1.10561
Claudio, L., & Abinales, P. (2018). The Contemporary World. Quezon City, Philippines: C&E Publishing, Inc.
De Guzman, J., Aquino, E., Tomas, R., Pacer, J., Madriaga, A., Benitez, G., ... Bamba, L. (2017). Ethics Principles of Ethical Behavior in Modern Society. Malabon, Philippines: Mutya Publishing House.
Flammia, M. (2012). Preparing students for the ethical challenges of global citizenship. Sytemics, Cybernetics and Informatics, 10(4), 41-45.
Forsyth, D. R. (1980). A taxonomy of ethical ideologies. Journal of Personality and Social psychology, 39(1), 175-184.
Forsyth, D. R., & O'Boyle Jr, E. H. (2013). Ethics position theory and unethical work behavior. In Handbook of unethical work behavior: Implications for individual well-being. London, UK: Routledge Taylor & Francis Group.
Garson, K. (2012). Ethical Considerations for Internationalization: Perspectives from Global Citizenship Education. CBIE PhD RESEARCH Series. Retrieved from https://cbie.ca/wp-content/uploads/2016/06/The-Ethics-of-Internationalization-FINAL.pdf
Ho, V., Guevarra, A., Alitagtag, A., Santos, A., Ambida, M., Calilung, F., & De Guzman, A. (2011). Foundations of Human Society. Introductory Anthropology and General Sociology. Manila, Philippines: Jimczyville Publications.
Hyter, Y. D. (2014). A conceptual framework for responsive global engagement in communication sciences and disorders. Topics in Language Disorders, 34(2), 103-120. https://doi:10.1097/TLD.0000000000000015
IDEAS for Global Citizenship. (n.d.). What is Global Citizenship?. Retrieved from http://www.ideas-forum.org.uk/about-us/global-citizenship
Manseur, R. (2017). Ethics of Global Citizenship in Education for Creating a Better World. American Journal of Applied Psychology, 6(5), 118-122. https://doi:10.11648/j.ajap.20170605.16.
Ocampo, D. S. (2014). The K to 12 Curriculum. Retrieved from http://industry.gov.ph/wp-content/uploads/2015/05/6th-TID-Usec.-Ocampos-Presentation-on-K-to-12.pdf
Official Gazette, P. H. (2013). Republic Act No. 10533: Enhanced Basic Education Act of 2013.
Okabe, M. (2013). Where Does Philippine Education Go? The K to 12 Program and Reform of Philippine Basic Education. Institute of Developing Economies. Retrieved from http://www.ide.go.jp/library/English/Publish/Download/Dp/pdf/425.pdf
Onwe, S. O., & Nwogbaga, D. M. E. (2014). Theoretical Issues and Policy Challenges of Globalization in the Development of Societies. International Journal of Humanities and Social Science, 4(8): 277-285.
Osmiri, P. (2015). The Ethical Challenges of Globalization. Covenant University Journal of Politics and International Affairs, 3(1), 1-14.
Prentka, M. (2014). Relativistic thinking in the era of globalization. Taraz, Kazakhstan: Innovative Humanitarian University.
Reysen, S., & Katzarska-Miller, I. (2013). A model of global citizenship: Antecedents and outcomes. International Journal of Psychology, 48(5), 858-870.
Robertson, R. (1992). Globalization: Social Theory and Global Culture. London, UK: Sage Publications Ltd.
Shokef, E., & Erez, M. (2006). Global work culture and global identity, as a platform for a shared understanding in multicultural teams. In National culture and groups. Bingley, UK: Emerald Group Publishing Limited.
Torres, C. A. (2017). Global Citizenship Education: a New Ethics for the World System?. Retrieved from http://www.wise-qatar.org/global-citizenship-education-ethics-carlos-alberto-torres
United Nations Educational, Scientific and Cultural Organization (UNESCO). (2014). Global Citizenship Education Preparing learners for the challenges of the twenty-first century. Retrieved from http://passthrough.fwnotify.net/download/918677/http://unesdoc.unesco.org/images/0022/002277/227729e.pdf
Wintersteiner, W., Grobbauer, H., Diendorfer, G., & Reitmair-Juárez, S. (2015). Global citizenship education. Citizenship education for globalizing societies. Vienna, Austria: Cooperation with the Austrian Commission for UNESCO.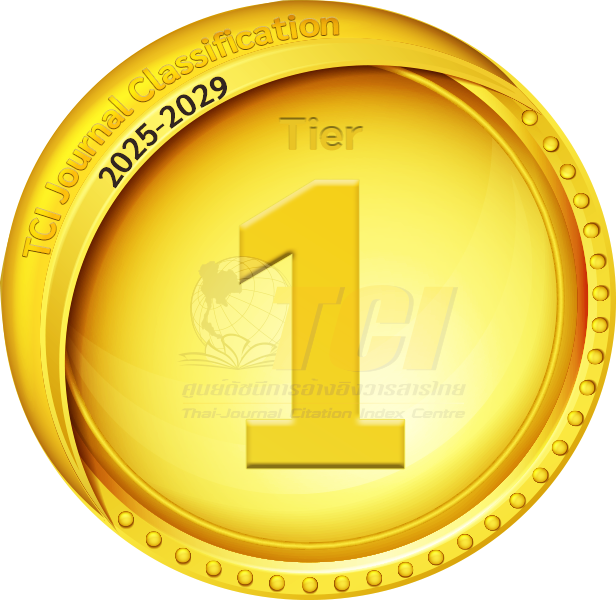 Approved By TCI (2021 - 2025)
Indexed in