Enhancing Pronunciation Learning through Intralingual Movie Subtitling in a Thai University Context
Eric A. Ambele, Faculty of Humanities and Social Sciences, Prince of Songkla University, Thailand, agrie.a@psu.ac.th
Fedelis T. Abam, Faculty of Humanities and Social Sciences, Phuket Rajabhat University, Thailand
Abstract
At present, many students watch movies but they are unaware of the enormous benefits; movies can help them achieve effective English pronunciation. As a result, this study was set out to investigate how English subtitles can be used to enhance and facilitate students' pronunciation learning. This quantitative study was conducted with 35 final year Thai English-majored students in a university in Southern Thailand. The data were collected from the participants through a questionnaire after watching a movie with intralingual subtitles. Frequency-percentages as a descriptive statistical tool were used to analyze the data to effectively demonstrate how intralingual subtitling can better improve English pronunciation. The results revealed that watching English intralingual subtitled movies has a positive impact on improving Thai students' English pronunciation skills, as well as their vocabulary. Such results can provide insights for students, teachers, and curriculum designers into realizing the benefits of English intralingual movie subtitling in learning and developing the students' English pronunciation skills. It could also enhance the opportunity to incorporate English movies in the classroom within the context of ICT-based learning, which could serve as a motivation for the students in general.
Keywords: Intralingual, subtitling, movies, pronunciation learning, university students, Thai context
References
Araujo, L. & Costa, P. D. (2013). The European Survey on Language Competences: School-internal and External Factors in Language Learning. Mercier, Luxemburg: Publications Office of the European Union.
Bravo, M. C. (2005). Studies in teacher education; language, literature, and culture. In M. Misztal, & M. Trawinski (Ed.), Foreign language learning made simpler by reading subtitles (pp. 105-114). Krakow, Pland: Wydawnictwo Naukowe Akademii Pedagogicznej.
Burger, G. (2013). Research bibliography: Intralingual subtitles (captions) and foreign/second language acquisition. Retrieved from http://www.fremdsprache-und-spielfilm.de/Filme.htm
Caimi, A. (2006). Audiovisual translation and language learning: the promotion of intralingual subtitles. The journal of specialized translation, 6, 85-97.
Chang, J. Y. (2004). Captioned movies and vocabulary acquisition: Learning English through movies (Master's thesis). University of Southern California, Los Angeles.
Chiayee, K. (2017). Film Subtitles as a Successful Vocabulary Learning Tool. Open Journal of Modern Linguistics, 9(2), 145-152.
Cintas, J. D. (Ed.). (2008). The didactics of audiovisual translation (Vol. 77). Amsterdam, Netherlands: John Benjamins Publishing.
Danan, M. (2004). Captioning and subtitling: Undervalued language learning strategies. Meta: Journal des traducteurs/Meta: Translators' Journal, 49(1), 67-77.
European Commission. (2012). First European Survey on Language Competences. Retrieved from http://ec.europa.eu/languages/eslc/docs/en/final-report-escl_en.pdf
Eken, A. N. (2003). You 've got a film': A film workshop. ELT journal, 57(1), 51-59.
Etemadi, A. (2012). Effects of Bimodal Subtitling of English Movies on Content Comprehension and Vocabulary Recognition. International Journal of English Linguistics, 2(1), 239-248.
Garnier, M. (2014). Intentional Vocabulary Learning from Watching DVDs with Subtitles: A Case Study of an "Average" Learner of French. International Journal of Research Studies in Language Learning, 3, 21-32.
Gorjian, B. (2014). The effect of movie subtitling on incidental vocabulary learning among EFL learners. International Journal of Asian Social Science, 4(9), 1013-1026.
Gottlieb, H. (2002). Titles on subtitling 1929-1999: An International Annotated Bibliography : Interlingual Subtitling for Cinema, TV, Video & DVD. Retrieved from https://www.semanticscholar.org/paper/Titles-on-subtitling-1929-1999%3A-An-International-%3A-Gottlieb/ac6ab153bacb8061a2c123e3db485f030ec30afc
Greenwood, J. (2002). The role of teaching English pronunciation: Issues and approaches. International Conference IPBA (24-26). Selangor, Malaysia: Universiti Putra Malaysia.
Hayati, A., & Mohmedi, F. (2011). The effect of films with and without subtitles on listening comprehension of EFL learners. British Journal of Educational Technology, 42(1), 181-192.
Kanellopoulou, C. (2019). Film Subtitles as a Successful Vocabulary Learning Tool. Open Journal of Modern Linguistics, 9(2), 145-152.
Kanoksilapatham, B. (2010). Examining English pronunciation competence of Thai teachers: Word stress assignment. In G. Papanikos & Nicholas C. J. Pappas (Ed.), Horizons in Education (pp. 467-480). Athens, Greece: Athens Institute for Education and Research (ATINER).
Koolstra, C. M., & Beentjes, J. W. J. (1999). Children vocabulary acquisition in a foreign language through watching subtitled television programs at home. Educational Technology Research and Development, 47(1), 51-60.
Muzahaddah, S. (2019). Interlingual Subtitling Strategies from Indonesian to English In Short Animation Movies Translated By 6th Semester of English Department Students at IAIN Tulungagung in The Academic Year of 2017/2018. Retrieved from http://repo.iain-tulungagung.ac.id/12500/
Neves, J. (2008). 10 fallacies about Subtitling for the d/Deaf and the hard of hearing. The Journal of Specialised Translation, 10, 128-143.
Paivio, A., & Clark, J. M. (1986). The role of topic and vehicle imagery in metaphor comprehension. Communication and Cognition, 19(3), 367-387.
Paivio, A., & Clark, J. M. (1991). Static versus dynamic imagery. In C. Cornoldi, & M. McDaniel (Ed.), Imagery and Cognition (pp. 221-245), New York, US: Springer-Verlag.
Reich, P. (2006). The film and the book in translation (Unpublished Diploma Thesis). Masaryk University, Žerotínovo nám.
Schröter, T. (2005). Shun the Pun, Rescue the Rhyme?: The Dubbing and Subtitling of Language Play in Film (Doctoral dissertation). Uppsala university, Uppsala.
Stewart, M. A., & Pertusa, I. (2004). Gains to Language Learners from Viewing Target Language Closed‐Captioned Films. Retrieved from https://onlinelibrary.wiley.com/doi/abs/10.1111/j.1944-9720.2004.tb02701.x
Vanderplank, R. (2015). Captioned Media in Foreign Language Learning and Teaching. Subtitles for the Deaf and Hard-of-Hearing as Tools for Language Learning. London, UK: Palgrave Macmillan.
Wang, Y., & Shen, C. (2007). Tentative model of integrating authentic captioned video to facilitate ESL learning. Sino-Us English Teaching, 4(9), 1-13.
Witting, E., & Christina, A. (2002). Quality and Anglicisms in DVD Subtitling (Master's thesis). University of Copenhagen, København.
Yang, J., Chen, C. & Jeng, M. (2010). Integrating video-capture virtual reality technology into a physically interactive learning environment for English learning. Computers & Education, 55(1), 1346–1356.
Zanon, N. T. (2006). Using subtitles to enhance foreign language learning. Porta Linguarum, 6, 41-52.
Zarei, A. A., & Rashvand, Z. (2011). The effect of interlingual and intralingual, verbatim and nonverbatim subtitles on L2 vocabulary comprehension and production. Journal of language teaching and research, 2(3), 618-625.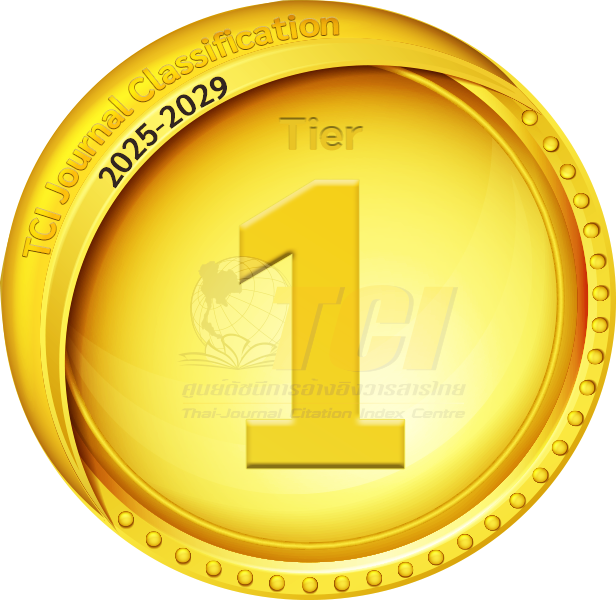 Approved By TCI (2021 - 2025)
Indexed in