Figurative Language in Social Media Captions for Clothing Advertisements
Kamonthip Pho-Klang, Center for International Studies, Faculty of Humanities, Srinakharinwirot University, Bangkok, Thailand, Email: Kamonthipp@g.swu.ac.th
Abstract
Social media advertising is a means of online communication to inform prospect customers about products in a verbally and visually persuasive way. Since language has a powerful influence over people and their behavior, social media captions play an important role in the world of digital marketing. This study aimed to explore types of figurative language most frequently employed in social media captions for clothing advertisements. Lexical and syntactic analysis were also conducted to investigate how the figurative language was applied in captions of clothing advertisements and for what functions. The sample group included 100 captions from Instagram and Facebook sites of five fashion brands: H&M, UNIQLO, Forever 21, Topshop, and Mango, out of which 20 were taken from each brand. Results revealed that alliteration was the most frequently used, followed by imagery, and assonance. As for its functions, the figurative device was employed in advertising captions mainly for describing product features, illustrating the model's look, action or feeling, and emphasizing product quality.
Keywords: figurative language, social media captions, clothing advertisements
References
Andriole, S. J. (2010). Business impact of Web 2.0 technologies. Communications of the ACM, 53(12), 67-79.
Bovee, L. C., Thill, V. J., & Dovel, P. G. (1995). Advertising Excellence. New York, US: McGraw-Hill.
Cook, G. (2001). The discourse of advertising interface (2nd ed.). London, UK: Routledge.
Fitratunnas. (2017). Figurative Language Analysis on Advertisement of the Jakarta Post Newspaper (Undergraduate thesis). Faculty of Humanities, Universitas Islam Negeri Maulana Malik Ibrahim Malang.
Gibbs, S., & Turner, M. (1997). Figurative Language and Thought. New York, US: Oxford University Press.
Hermerén, L. (1999). English for sale: A study of the language of advertising. Lund, Sweden: Lund University Press.
Kotler, P. (2003). Marketing Management. (11th ed.). New Jersey, US: Prentice-Hall.
Laosrirattanachai, P. (2017). An Analysis of Figurative Language in Accommodation Advertising: A Study on Three American Travel Magazines (Master's Thesis). Language Institute, Thammasat University, Bangkok.
McQuarrie, E. F., & Mick, D. G. (1992). Figures of Rhetoric in Advertising Language. Journal of Consumer Research, 19(5), 12-25.
Moriarty, E. S. (1997). Creative Advertising. New Jersey, US: University of Colorado.
Nualpoh, N. (2017). An Analysis of Language in Clothes Advertising. Liberal Arts Review, 12(23), 1-10.
Pathumratanathan, P., & Tapinta, P. (2012). An Investigation on Figurative Language Employed in English Advertisements in In-flight Magazines. Humanities Journal, 19(1), 215-232.
Phillips, B. J., & McQuarrie, E. F. (2002). The Development, Change, and Transformation of Figurative Style in Magazines Advertisements 1954-1999. Journal of Advertising, 31(26), 1-13.
Stern, B. (1987). Figurative Language in Service Advertising: The Nature and Usages of Imagery. Advances in Consumer Research, 15(7), 90-112.
Supasamout, P. (2006). A Classification of Figurative Language Used in Lipstick Advertisements in Women Magazines (Master's Thesis). Business English for International Communication, Srinakharinwirot University, Bangkok.
Vasiloaia, M. (2009). Linguistic features of the language of advertising. Economy Transdisciplinarity Cognition, 1, 294-298. Retrieved from https://silo.tips/download/linguistic-features-of-the-language-of-advertising
Zakiyah, Z. (2015). Analysis of Figurative Language in the Advertisement Taglines in Indonesia Tatler Magazine (Master's Thesis). Faculty of Cultural Studies, University of Brawijaya, Malang.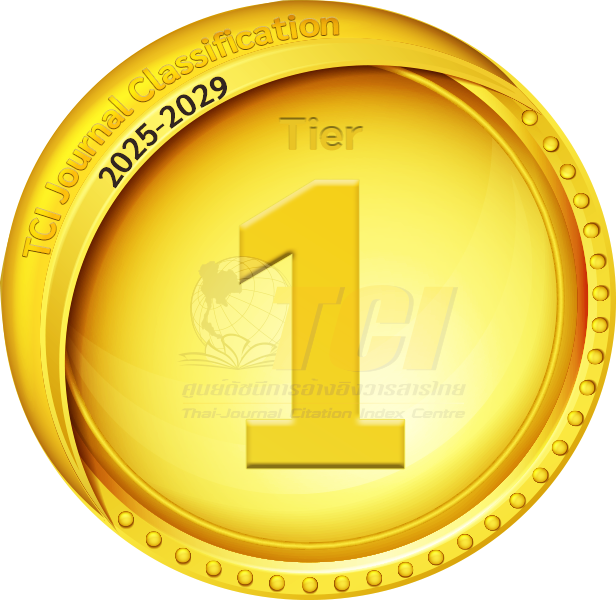 Approved By TCI (2021 - 2025)
Indexed in