Employers' Requirements for English-Majored Students: A Case Study from Vietnam
Hoang Yen Phuong, Can Tho University, Campus 2, 3-2 Street, Ninh Kieu District, Can Tho City, Vietnam, Corresponding author, Email: phyen@ctu.edu.vn
Hieu Hong Hua , Can Tho University, Campus 2, 3-2 Street, Ninh Kieu District, Can Tho City, Vietnam
Abstract
Graduate employability patterns seem to have changed worldwide while companies and organizations are shrinking their workforce under unstable and unpredictable economies. The decision to recruit a graduate of employers depends on their qualities and competencies, in addition to discipline-specific skills and knowledge. Therefore, graduates from English majors have to encounter harsh competition not only with their fellows but also with students from other majors. Within that context, this study explores what employers require for English-majored graduates. Using descriptive statistics, the authors designed a five-point Likert scale questionnaire based on the content analysis of 34 job positions for English-majored graduates available on three popular websites for Vietnamese job seekers from June 2018 to May 2019. Participants decided their level of meeting different requirements of employers that were listed as various items in the questionnaire. Results from the survey with 160 participants show that many graduates do not possess the employment attributes that employers are seeking. Consequently, measures should be taken from the university level to better enhance students' employability in the future.
Keywords: Graduate employability, employability attributes, English majors
References
Assiter, A. (1995). Transferable skills: A response to the sceptics. In A. Assiter (Ed.), Transferable skills in higher education (pp. 11-20). London, UK: Kogan Page.
Australian Chamber of Commerce & Industry and the Business Council of Australia. (2002). Employability skills for the future. Canberra, Australia: Department of Education, Science and Training.
Bridgstock, R. (2009). The graduate attributes we've overlooked: Enhancing graduate employability through career management skills. Higher Education Research & Development, 28(1), 31-44.
Brown, P., Hesketh, A., & Williams, S. (2004). The mismanagement of talent: Employability and jobs in the knowledge economy. Oxford, UK: Oxford University Press on Demand.
Business, Industry and Higher Education Collaboration Council. (2007). Graduate employability skills. Graduate employability skills report. Retrieved from http://www.dest.gov.au/sectors/ higher_education/programmes_funding/programme_categories/key _priorities/documents/graduate_ employability_skills_pdf.html
Cable, V. (2010). A new era for universities. Speech delivered by the Secretatry of State on Higher Education. UK: Department for Business, Innovation & Skills.
Cai, Y. (2013). Graduate employability: A conceptual framework for understanding employers' perceptions. Higher Education, 65(1), 457–469.
Clarke, M. (2018). Rethinking graduate employability: The role of capital, individual attributes and context. Studies in higher education, 43(11), 1923-1937.
Australian Education Council. (1993). Putting education to work: The key competencies report (the Mayer report). Australian Education Council and Ministers of Vocational Education, Employment and Training.
Department for Education. (2010). Securing a sustainable future for higher education (The Browne Review). London, UK: HMSO.
Drew, S., Thorpe, L., & Bannister, P. (2002). Key skills computerised assessments: Guiding principles. Assessment and Evaluation in Higher Education, 27(2), 175-186.
European Commission. (2003). The role of the universities in the Europe of knowledge. Brussels, Belgium: European Commission.
European Commission. (2005). Mobilising the brainpower of Europe: Enabling universities to make their full contribution to the Lisbon Strategy. Brussels, Belgium: European Commission.
European Commission. (2011). Supporting growth and jobs - An agenda for the modernisation of Europe's higher education systems. Brussels, Belgium: European Commission.
Hager, P., & Holland, S. (2006). Graduate attributes learning and employability. Dordrecht, Netherlands: Springer.
Harvey, L., & Bowers-Brown, T. (2004). Employability cross-country comparisons. Graduate Market Trends, 2004(5), 3-5.
Hillage, J., & Pollard, E. (1998). Employability: Developing a framework for policy analysis. London, UK: Department for Education and Employment.
Kalfa, S., & Taksa, L. (2015). Cultural capital in business higher education: reconsidering the graduate attributes movement and the focus on employability. Studies in Higher Education, 40(4), 580-595.
Kearns, P. (2001). Generic skills for the new economy – review of research. Adelaide, Australia: National Centre for Vocational Education Research.
Marope, M. T. (2006). Namibia human capital and knowledge development for economic growth with equity. Africa Region Human Development: Working Paper Series, 84, Retrieved from
https://documents.worldbank.org/en/publication/documents-reports/documentdetail/956301468279287500/namibia-human-capital-and-knowledge-development-for-economic-growth-with-equity
Moreland, N. (2006). Entrepreneurship and higher education: an employability perspective (Vol. 6). York, UK: Higher Education Academy.
Organization for Economic Co-operation and Development [OECD] (2012). South East Asian Economic Outlook. Paris, France: OECD.
Piróg, D. (2016). The Impact of Degree Programme Educational Capital on the Transition of Graduates to the Labour Market. Studies in Higher Education, 41(1), 95–109.Tomlinson, M. (2008). The degree is not enough: Students' perceptions ofthe role of higher education credentials for graduate work and employability. British Journal of Sociology of Education, 29(1), 49–61.
Tomlinson, M. (2012). Graduate employability: A review of conceptual and empirical themes. Higher Education Policy, 25(4), 407–431.
Tran, Q. T., & Swierczek, F. W. (2009). Skills development in higher education in Vietnam. Asia Pacific Business Review, 15(4), 565-586.
Shury, J., Winterbotham, M., Davies, B., & Oldfield, K. (2009). National Employer Skills Survey for England 2009: Key findings report. UK Commission for Employment and Skills. Retrieved from http://dera.ioe.ac.uk/id/eprint/10996
The Higher Education Quality Council (HEQC). (1996). What are graduates? Clarifying the attributes of 'graduateness'. Higher Education Quality Council. Retrieved from www.city.londonmet.ac.uk/deliberations/graduates/starter.html
Yorke, M. (2006). Employability in higher education: What it is - What it is not. York, UK: The Higher Education Academy.
Yorke, M. (2010). Employability: Aligning the message, the medium and academic values. Journal of teaching and learning for graduate employability, 1(1), 2-12.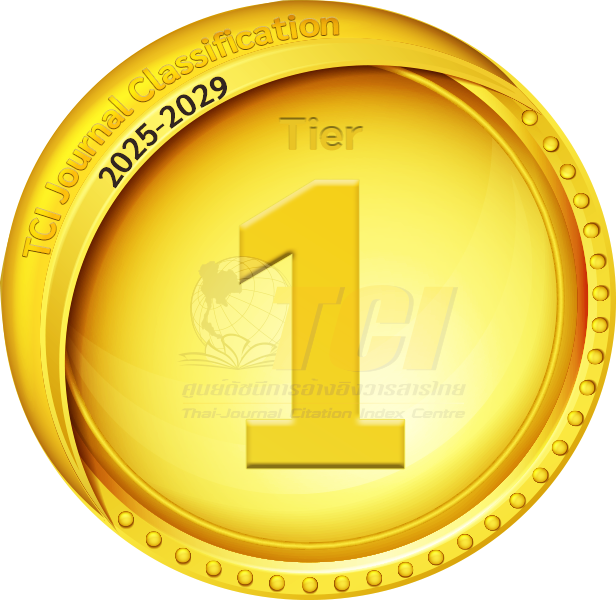 Approved By TCI (2021 - 2025)
Indexed in