Rhetorical Dialogues of the Theatre Tenggelamnya Kapal Van Der Wijck in Arabic Translation
Siti Nurul Iman Muhamad Naim, School of Humanities, Universiti Sains Malaysia, Penang, Malaysia
Idris Mansor, School of Humanities, Universiti Sains Malaysia, Penang, Malaysia, Corresponding author Email: idrismansor@usm.my
Abstract
The theatrical script of Tenggelamnya Kapal Van Der Wijck (TKVDW) is a Malay-Arabic literary script, which was published in 2018. This theatrical text is a classic script due to its long-form rhetorical dialogue, engagement of correspondence languages, and the employment of literary and poetic drama language to attract viewers, as well as readers' attention. In a theatrical context, rhetorical techniques are considered as key elements of the art of speech-making. However, this long-form rhetorical style, which is infused with a literary romantic language, dialect, and assorted emotive paragraphs from the Malay culture, can be problematic for the translator to communicatively convert it into the corresponding Arab culture and dialogue. In order to analyze these constraints, the researcher had selected the Modern Rhetorical Theory, which was founded by Enos and Brown (1993) to examine the various types of rhetorical techniques that were implemented in the Malay-Arabic translation of the selected theatrical dialogue. Gottlieb's (1992) theory of the Audiovisual Translation Strategy was employed to investigate the translation methods used in translating the selected rhetorical techniques. A textual analysis methodology was used to analyze the case study. The findings showed that the rhetorical language had been widely used in TKVDW theatre dialogues based on their emotional verses as the theme of the drama is love interrupted by custom, and the commonly used translation method is the 'transfer' translation procedure. The findings of the study contribute to literary translation and script translators of classical theatre dialogues, specifically those who are engaging in Malay-Arabic literary translation.
Keywords: Audiovisual translation, Malay-Arabic, rhetoric, classical theatre, translation methods
DOI: 10.14456/rjsh.2020.8
References
Aaltonen, S. (2000). Time Sharing on Stage. Drama Translation in Theatre and Society. Clevedon, UK: Multilingual Matters.
Abdullah, M. B. (1999). Zahirat al-asalib al-balaghiyah fi al-'Arabiyah wa-al-Maliziyah. Selangor, Malaysia: Asyut, Misr.
Abdul-Raof, H. (2006). Arabic Rhetoric: A Pragmatic Analysis. New York, US: Routledge.
Azman, A., Marosadee, A. H. & Muhd N. S. N. I. (2018). Terjemahan Dialog Melayu Arab dalam Teater "Tenggelamnya Kapal Van Der Wijck". Selangor, Malaysia: Darul Syakir Enterprise.
Badrih, M. (2017). Proposisi Retorik dalam Drama Ketoprak Madura. Jurnal Penelitian, Pendidikan, dan Pembelajaran, 7(1), 101-115.
Baharum, S. (2008). Retorik dalam novel-novel Abdullah Hussain (Doctoral dissertation). Universiti Putra Malaysia, Malaysia.
Dehan, A. A. M., & Yaakob, H. N. A. (2015). Teknik Retorik dalam Novel Salina Karya. International Journal of Language Education and Applied Linguistics, 2, 49-59.
Dehan, A. A. M., Yaakob, N. A., & Azis, N. F. A. N. (2017). Penerapan Retorik Gaya Skema dalam Pengkaryaan Novel Salina. Journal of Business and Social Development, 5(1), 60-78.
Enos, T., & Brown, S. C. (1993). Defining the New Rhetorics. Newbury Park, US: SAGE Publications.
Gottlieb, H. (1992). Subtitling-a new university discipline. In Teaching translation and interpreting (p. 161). Amsterdam, Netherlands: John Benjamins.
Hassan A. A., Zakaria, G. A. N. H., & Rahman, M. Z. A. (2020). Seni Majaz Dalam Bahasa Melayu: Analisis Berdasarkan Ilmu Balaghah Arab. Journal of Malay Language, Education and Literature, 11(1), 18-32.
Hussin, A. A., Ismail, T. A., Samanggang, W. L., & Kalinggalan, M. (2013). Prosedur Pementasan Dekon Makum. Kuala Lumpur, Malaysia: ITBM.
Ibrahim, N. H., Yusoff, M. F. M., & Ali, R. M. (2018). Leftenan Adnan: Manifestasi Penggunaan Retorik dalam Filem. Jurnal Sultan Alauddin Sulaiman Shah, Special Issue, 578-585.
Idris, M. R. M., Napiah, A. R., & Rohani, S. L. J. (2014). Karya Agung Melayu. Tanjung Malim, Malaysia: Universiti Pendidikan Sultan Idris.
Kadir, H. B. N. A. (2007). KOMSAS Pegangan Teras Keterampilan. Kuala Lumpur, Malaysia: Icon Region Sdn.
Kamus Dewan. (2005). Kuala Lumpur, Malaysia: Penerbit Dewan Bahasa dan Pustaka.
Mansor, H. H., Yaakob, N. A., & Hamzah, Z. A. Z. (2018). Retorik Pemerian dalam Ceramah Agama. International Journal of the Malay World and Civilisation, 6(2), 29 - 38.
Mat, A. C. (2016). Analisis Sintaksis-Semantik dalam Penterjemahan Karya Sastera Prosa Arab-Melayu. dalam Goh, Sang Seong, In Isu-isu dalam Terjemahan Karya Sastera. Pulau Pinang, Malaysia: Penerbit Universiti Sains Malaysia.
Mohd, A., & Hassan A. A. (2008). Teori dan Teknik Terjemahan Edisi Kemas Kini. Kuala Lumpur, Malaysia: PTS Professional Publishing Sdn.
Muada, I. K. (2019). Retorika dalam Ragam Tutur Tembang Pementasan Drama Tari Arja. Widyadari Jurnal Pendidikan, 19(2). DOI: http://doi.org/10.5281/zenodo.1470908
Mutar, Y. A. (2015). Investigating Cognitive Allegory in An-Nawawi's Forty Hadiths: a Translational and Pragmatic Analysis. Journal of Al_Anbar University for Language and Literature, 20, 196-208.
Newmark, P. (1993). Paragraph in Translation. London, UK: Cromwell Press Ltd.
Omar, A. H. (1984). Bahasa Iklan Perniagaan: Satu Kajian Bahasa Retorik. Kuala Lumpur, Malaysia: Dewan Bahasa dan Pustaka.
Osman, R. A. H., & Nasir, M. S. (2013). Unsur-Unsur Retorik dalam Puisi Melayu Al-Amin Karya. Jurnal Usuluddin, 37, 117-150.
Rahman, N. E. A., & Halim, Z. A. (2016). Penterjemahan Bahasa Kiasan Dalam Sari Kata Drama Arab Flag Of Truth. Jurnal Sultan Alauddin Sulaiman Shah, 3(2), 106 -118.
Rahman, S. N. S., Najmuddin, N., & Omar, R. (2007). Bahasa Melayu Kertas 1&2 Teks & Rujukan Lengkap. Selangor, Selangor: Arah Pendidikan Sdn.
Reiss, K. (1977). Text Types, Translation Types and Translation Assessment. In A. Chesterman (Ed.), (1989). Readings in Translation Theory (pp. 105-115). Helsinki, Finland: Oy Finn Lectura Ab.
Shanmugam, K. (2012). Retorik bahasa Tamil dalam pengumuman pemasaran nilai sosial THR Raaga (Doctoral Dissertation). University of Malaya, Malaysia.
Sikana, M. (1988). Menulis Skrip Drama. Selangor, Malaysia: Penerbit Karyawan.
Yaakob, N. A., Hamzah, Z. A. Z., Zain, N. M., & Abdullah, S. N. S. (2018). Penerapan retorik dalam penyampaian ceramah agama. Jurnal Linguistik, 22(2), 54-67.
Zainal, M. Z. (2015). Makna Ujaran Tak Langsung Dalam Skrip Drama Terpilih Dari Sudut Pragmatik (Doctoral Dissertation). Universiti Putra Malaysia, Malaysia.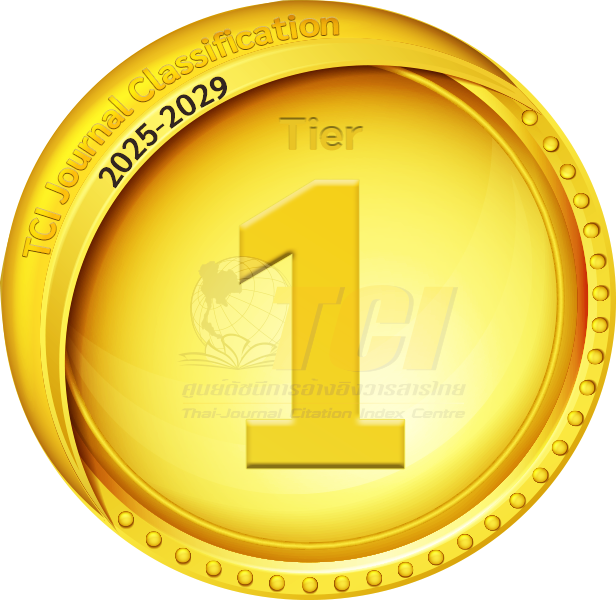 Approved By TCI (2021 - 2025)
Indexed in