The Sprinkle Case behind the Scenes
Abstract
Abstract
The consumer psychological thinking when purchasing products is dependent on multiple factors that go beyond the price and the visual attraction of the product. However, in the water industry, the decision-making process is all about branding and communication.
In several western countries, the bottled water market is highly segmented according to target groups, types of water and other categories. It is common to find top notch brands selling spring water, carbonized water and even iceberg extracted water. However, in the Kingdom of Thailand, the major market share belongs to the purified drinking water industry. Consumers buy drinking water on a daily basis; this water can be delivered by a supplier or purchased directly at a convenience store or supermarket. In order to prevent market speculation with this vital good, the government regulates drinking water with a low price fixing. With this limitation, the industry capabilities of investing in marketing development and promotional campaigns come with very small budgets.With all contenders on equal footing the battle to gain national recognition is fierce. Major corporations such as Singha Corporation and Chang (Thai Beverage Plc.), which are well known for the sale of other products, play in a clear advantage. How then can a medium size company compete to win its place in the market?
The example of Sprinkle is the example of an ambitious business project that mastered to take a design thinking approach on how to enter an overcrowded market. Sprinkle's design process, value understanding, was a key element to gain success and popularity. The following paper narrates the total process, from experiences and obstacles in dealing with the business of water, to the meticulous design process which goes all the way to manufacturing. The aim is to make a contribution to Thai society where this project serves as a reference which can help guide the business, educational, and intellectual communities by providing the readers with an in-depth understanding of the design process and the value of design itself through the success of this project.
Keywords: sprinkle, branding, design strategy, product design and development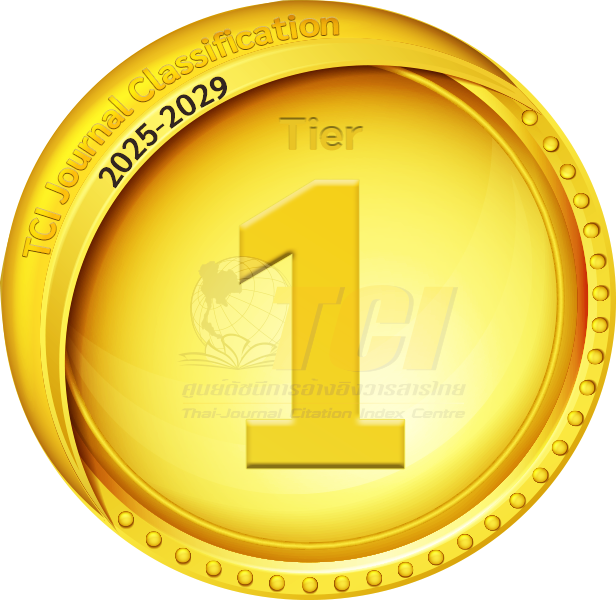 Approved By TCI (2021 - 2025)
Indexed in