China Economic Reform and Its Implications
Abstract
Abstract
Since its market-oriented reform began in 1978, the Chinese economy has undergone significant change. Over the past three and a half decades, high and sustained economic growth has transformed a poverty-ridden country into one of the world's leading economic powers. Changes in the Chinese economy since the late 1970s include a transformation toward a market-oriented, open economy that has moved from agriculture to manufacturing and services with significant product diversification. The change in the Chinese economy has been made possible by the change in policy geared towards more market orientation. Major factors conducive to China's economic growth in the reform period are changes in its economic management system, expansion of trade and investment, and freer movement of labor and resources that has allowed more efficient utilization. After more than three decades of high growth, the Chinese economy has slowed in recent years. A number of economic and social problems have also become more serious. Among the problems are widening income disparity, environmental degradation, rising wages and cost of living, corruption and other social problems that have led to increasing public discontent.
Over the years, China has exerted substantial influence on the world economy and contributed to economic growth, trade and investment expansion, and global poverty reduction. ASEAN countries including Thailand have benefited much from China's growth and development. Significant complementarities exist between China and ASEAN members due to differences in economic structures between the two parties. China's recent economic slowdown has raised much concern around the world, particularly among countries relying on China to absorb their exports, such as Thailand and other ASEAN nations.
Despite the anxieties over China's lower growth, there are reasons to believe China will remain important to ASEAN's long-term economic development. Further developments in China need to be carefully monitored.
Keywords: China, reform, transformation, growth, ASEAN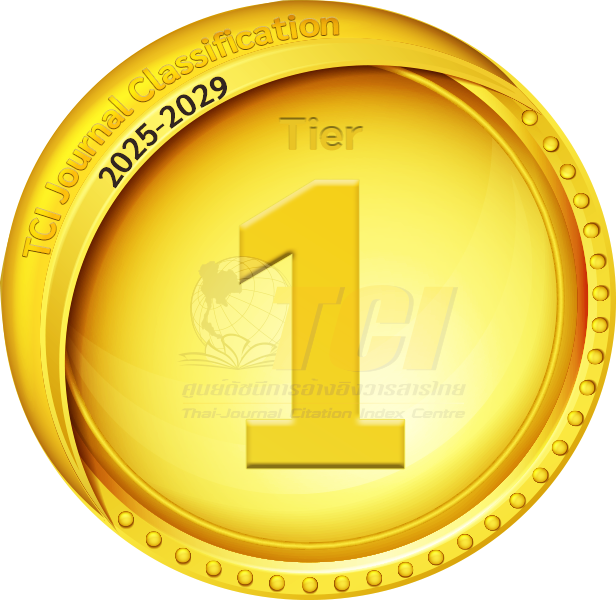 Approved By TCI (2021 - 2025)
Indexed in