Editor's Note
Abstract
It is with much joy and anticipation that we celebrate the launch of the Rangsit Journal of Social Sciences and Humanities (RJSH) with this January – June 2014 inaugural issue. On behalf of the RJSH Editorial Team, I extend a very warm welcome to our readers. I also wish to thank our authors, editors and anonymous reviewers, all of whom have volunteered to aid in the journal's success.
We will measure the journal's success by how well it performs its mission: to promote and support educators, practitioners and students in developing their research skills, enhancing their knowledge and deepening their understanding of a world that is facing major social, political and economic challenges. In that vein, the theme of our first issue is 'The World Turning East', whereby the gravity of economic development is shifting from the West to the East.
I would like to express my appreciation to the authors from the Editorial Board who have contributed to this inaugural issue and to thank them for their support and trust in our publication. Your timely contributions and cutting-edge research findings are imperative to our success.
Finally, RJSH welcomes all academics and practitioners in the social sciences and humanities throughout the world to extend the frontiers of knowledge and disseminate their research findings in our publication. Authors, reviewers and guest editors are always welcome, as are all comments and suggestions to improve the journal's quality. We hope you find RJSH informative and enlightening, and we look forward to presenting our next issue with the theme, 'Innovative Creativity'.
Anek Laothamatas
Editor-in-Chief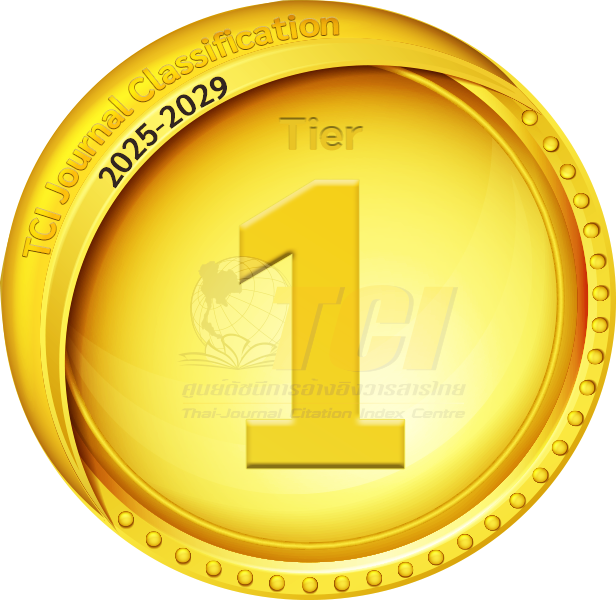 Approved By TCI (2021 - 2025)
Indexed in