Inaugurating the Rangsit Journal of Social Sciences and Humanities
From the President of Rangsit University, Thailand
Abstract
I would like to convey my heartfelt appreciation to the editorial staff for their outstanding achievement in publishing this inaugural issue of the Rangsit Journal of Social Sciences and Humanities (RJSH). As you will read, their fine results speak for themselves. All students, academic staff and practitioners, both in and out of Thailand, can welcome the journal's premier issue, not only because it represents a fine companion to our first academic publication, the Rangsit Journal of Arts and Sciences (RJAS), but also because it emphasizes and encourages the publication of scholarly papers that can expand our intellectual knowledge.
The social sciences and humanities are increasing in importance as our world becomes more dynamic with each passing year. From financial crises to public protests demanding accountability from national leaders, we need more knowledge and understanding to solve our problems and resolve our conflicts. As violence takes deeper and wider hold globally through terrorism and crimes against humanity, we see the tragic results of the diminishing role of intellectualism in society.
That diminishing role is cruelly ironic because the social sciences and humanities offer the highest potential for guiding us through our social storms. Among the academic disciplines, for example, we need history to understand the causes of today's events; economics to reduce income inequality; sociology to improve the human condition; and philosophy to preserve our humanity: without rational thought to reason with each other, humans are compelled to rely on brute force, as we see all too often in daily news events.
In other words, our world today needs a renewed 'Age of Enlightenment'. This is the RJSH's mission and identity: not to be just another 'publish-or-perish' publication for tenure-seeking scholars, but to help lead the rightful return of intellectualism to its respected place in society.
Everyone involved with publishing this inaugural issue aspires to nurture and deepen the journal's intellectual identity. My judgment tells me that RJSH will succeed in its mission because of its first-rate Editor-in-Chief and Editorial Team. However, in the spirit of supporting the humanities and social sciences, I'll confidently defer to the judgment of history.
With warm regards,
Arthit Ourairat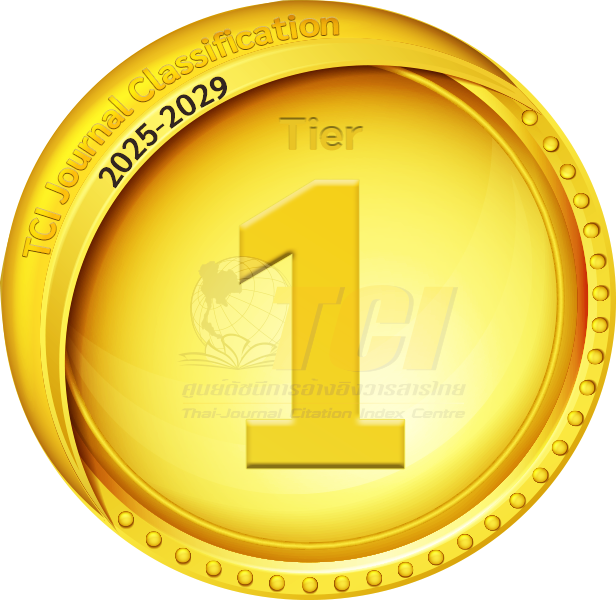 Approved By TCI (2021 - 2025)
Indexed in