Welcome to the Journal of Contemporary Social Sciences and Humanities (JCSH)
(Formerly Rangsit Journal of Social Sciences and Humanities)
Journal of Contemporary Social Sciences and Humanities (JCSH) is a multidisciplinary international scholarly journal for the publication of current knowledge and advances in Humanities and Social Sciences with the online submission and review systems.
JCSH officially publishes two issues of the journal per year. Papers accepted for publication will be published in the online version.
ISSN (Online): 2985-055X
Language: English
Issues per year: 2 issues:
No. 1, January-June,
No. 2, July-December.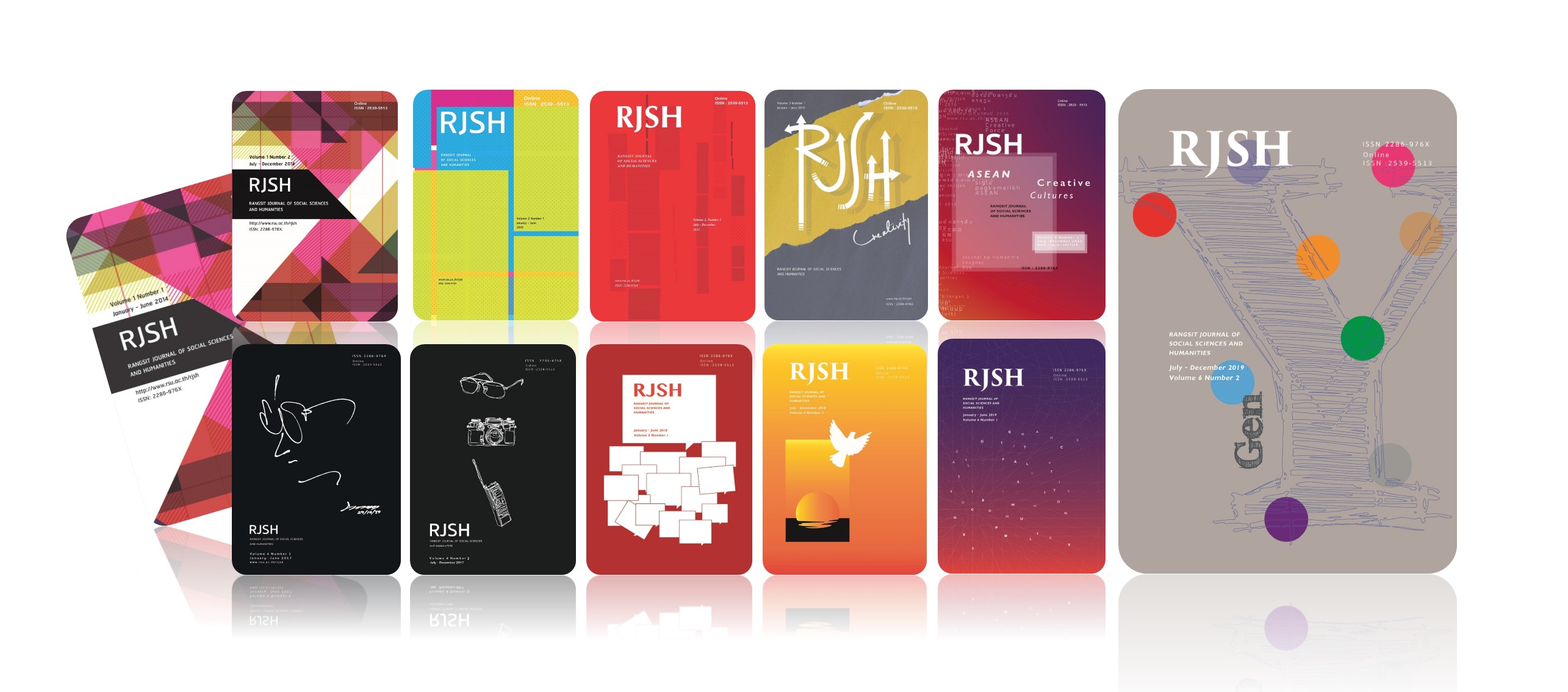 Current Issue
---
Volume 10, Number 2 (July - December), 2023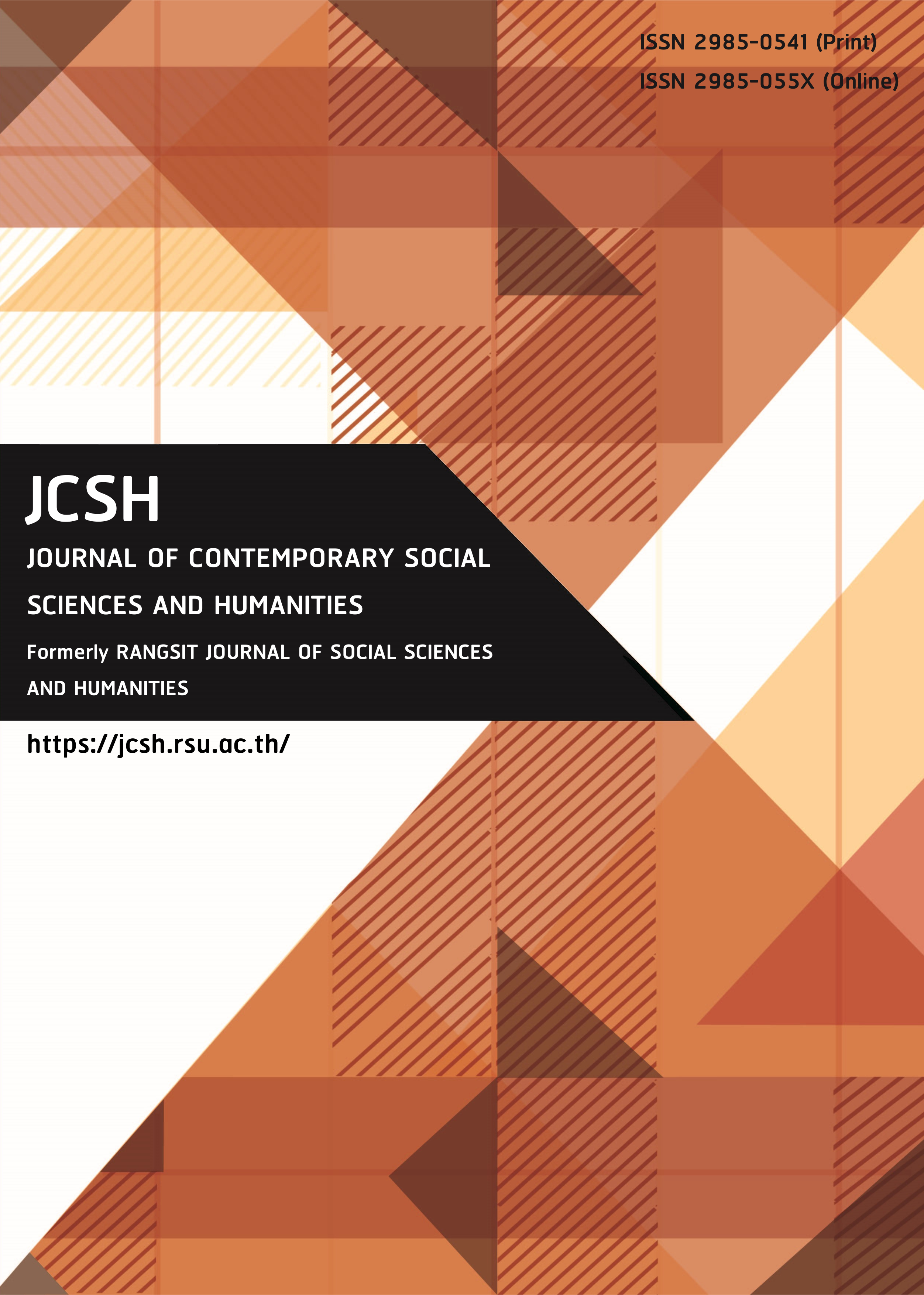 Table of Contents
Page
Editor's Note
Editor's Note
Thamavit Terdudomtham
i-ii
Research Articles
Exploring Barriers to Low Carbon Tourism Development in Thailand: A Supply-Side Perspective
Patteera Pantaratorn, Jittasak Putjorn, and Wongladda Weerapaiboon
1-18
Let's Go Halves Scheme: An Evaluation of Effectiveness and Efficiency
Thanaphon Boonyaratanakornkit and Nutthathirataa Withitwinyuchon
19-36
An Empirical Study of Emotional Regulation and Moral Disengagement among Juvenile Delinquents in Hebei, China—The Mediating Effect of Empathy
Wenwen Sun and Zheyun Zheng
37-50
Mother Tongue Based Multilingual Education (MTB-MLE): an alternative to Monolingual Education Policy in Myanmar
Min Layi Chan and Sasiphattra Siriwato
51-68
Investigating the Needs and Challenges with regard to English Communicative Competencies in the Thai Hospitality Industry
Mongkolchai Tiansoodeenon, Benjawan Rungruangsuparat, and Sarochrus Tarapond
69-80
The Analysis of Community Resilience and Fire Risk Management: a Case Study of Chiang Mai
Supiya Punyathong and Prapatpong Upala
81-91
Fashion Clothing and Garment as Communication: The Case of Batik 3 Negeri Solo by Tjoa Family, the Popular Choice of the Sundanese Ménak's Taste, Priangan, Indonesia
Sandy Rismantojo, Veerawat Sirivesmas, and Eakachat Joneurairatana
92-102
An Analysis of the Clothing Culture of Wumesiben Mama, a Manchu Epic
Yan Xu, Watanapun Krutasaen, and Gomesh Karnchanapayap
103-126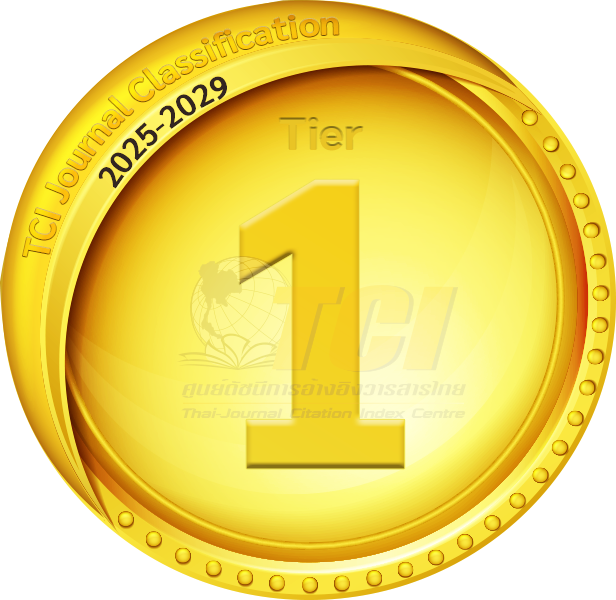 Approved By TCI (2021 - 2025)
Indexed in